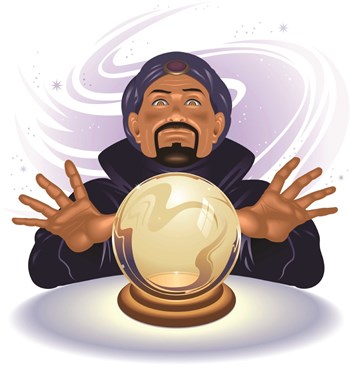 While the housing market seems to have picked itself up off the canvas from the doldrums of the recession that affected the economy from 2006-2010, New Jersey suffered a crippling knockout from Superstorm Sandy, a hurricane that hit the Caribbean and the Northeast October 22-31, 2012.
According to Eqecat, which tracks hurricanes and analyzes the damage they cause, economic damages inflicted by Hurricane Sandy are expected to exceed $50 billion, with New Jersey absorbing 30 percent of those losses as thousands of homeowners in the Garden State file claims for flood and wind damage. A preliminary cost analysis of Hurricane Sandy-related storm damage in New Jersey compiled by Governor Chris Christie's administration puts the number at $29.4 billion.
Hurricane Sandy's impact on the New Jersey real estate market is already painfully evident from the number of Jersey Shore houses swept away by the sea to pockets of Hoboken and Jersey City fully submerged in water. The governor has said that more than 30,000 homes and businesses were destroyed or sustained substantial damage from last month's storm, and 230,000 New Jerseyites have registered for Federal Emergency Management Agency assistance.
"The scope of the devastation the storm inflicted on New Jersey is unprecedented," says Department of Environmental Protection commissioner Bob Martin. "The storm has left millions of cubic yards of materials that need to be hauled away. So far the DEP has approved 100 temporary debris management areas to help ensure a steady flow of debris from communities that were impacted by Hurricane Sandy."
"If there's one thing I can say about New Jersey residents, it's that we're resilient," says New Jersey Association of Realtors (NJAR) chief executive officer Jarrod C. Grasso, in a statement released shortly after Hurricane Sandy made landfall in New Jersey. "The true test of Garden State resilience is happening now, as realtors, residents and neighbors work to recover and rebuild homes they've known for years, lifetimes and even generations. The impact of Hurricane Sandy on New Jersey property values is yet to be seen, but the teamwork demonstrated by our governmental leaders, residents, first responders, workers, and volunteers has been outstanding and is a sign of strength and pride in our great state."
Better Days Ahead
In November, NJAR released its Third Quarter home price report and the news was positive and supports a spike in New Jersey property sales, despite the high volume of homes in the foreclosure process. The report found that home prices in six out of eight metro areas demonstrated growth compared to last year. The Edison metro area improved seven percent over last year, which was similar to the national rate of price growth. However, this was trumped even further by the Trenton-Ewing figure, which grew 10 percent over last year.
On the national front, total existing home sales, which are completed transactions that include single family homes, townhomes, condominiums and co-ops, rose 2.1 percent to a seasonally adjusted annual rate of 4.79 million in October from a downwardly revised 4.69 million in September, and are 10.9 percent above the 4.32 million-unit level in October 2011.
Regionally, existing-home sales in the Northeast fell 1.7 percent in October but are 13.7 percent above October 2011. The median price in the Northeast was $232,600 which is 4.6 percent above a year ago, according to a recently released report by the National Association of Realtors (NAR).
While many experts agree that influence of Hurricane Sandy on New Jersey real estate has yet to be seen, other believe that Garden State real estate has already been impacted by the super storm.
"Home sales continue to trend up and most October transactions were completed by the time the storm hit, but the growing demand with limited inventory is pressuring home prices in the rest of the country," noted Lawrence Yun, NAR chief economist. "We expect an impact on Northeastern home sales in the coming months from a pause and delays in storm-impacted regions."
"We have so many pockets of real estate in New Jersey that different areas are like different worlds," says Gary Celeste, a sales associate with Coldwell Banker in Bedminster. "There was a lot of devastation down the shore but those were second houses for a lot of people especially around the LBI [Long Beach Island] area, so that's not really affecting our real estate, per se. My area in North Central Jersey (Somerset, Essex, Union, Morris counties) wasn't really affected. But you've got insurance companies calling around trying to get people into rentals, or homes that were on the market while they rebuild, and for the most part the insurance companies are paying more than people were asking."
Market Indicators
While the economy continues its slow recession rebound, unemployment rates continues to hover around nine percent. Across the nation, various real estate markets such as Detroit, Las Vegas and South Florida has been hit hard. However, New Jersey, like its Big Apple neighbor seems to be ducking the worst of the economic punches.
"The New Jersey residential real estate market is looking very good for 2013," says Celeste. "Most of my friends in the industry from different companies all over the state have a lot of irons in the fire right now and that will transition into a positive market for 2013. We have a lot of people renting who plan to segue into buying in 2013. A lot of these people relocated to New Jersey because they are working in the pharmaceutical technology industry. A lot of these people are coming from Long Island. We also have a lot of empty nesters whose kids went off to college or got married and they are looking for a smaller house. I call it right sizing, and some of them can even afford to buy that second house. I'm also seeing a lot of first time buyers. The best part of all is that interest rates remain low, and people like that."
According to Freddie Mac, the national average commitment rate for a 30-year, conventional fixed-rate mortgage fell to a record low 3.38 percent in October from 3.47 percent in September; the rate was 4.07 percent in October 2011.
NAR President Gary Thomas believes that potential buyers shouldn't take the current record low interest rates for granted. "Even with rising home prices, we'll continue to see favorable housing affordability conditions over the coming years, but they won't last forever," he says. "Inflationary pressures are expected to build during the next two years. As a result mortgage interest rates will also rise with inflation."
The Jobless Rate
Many are encouraged by the positive industry buzz while others are taking a measured approach, as historically, real estate recovery rides in tandem with job recovery.
According to the state Labor Department, New Jersey's unemployment rate moved lower for a second consecutive month in October, decreasing by 0.1 percentage point to 9.7 percent from September's rate of 9.8 percent.
The state's long-term employment picture remains positive with private sector employers having added 25,600 jobs over the past year (October 2011-October 2012). Since February 2010, the low point of private sector employment during the recession, private sector employment has increased by 73,600 jobs.
During the recently concluded 2012 presidential campaign, President Barack Obama was re-elected and his plan is to rebuild the economy through lower tax rates for middle-income families and corporations, cutting "unfair" tax breaks and implementing tax credits for companies that bring jobs back to the United States. What this means for New Jersey's fragile real estate market is unclear. Only time will tell.
According to newly released Department of Labor projection data, New Jersey is expected to have 9.2 million residents in 2020, and the state's labor force is anticipated to increase by 5.3 percent.
Looking forward, New Jersey is better positioned than most markets in the nation, however it is difficult to forecast recovery because according to a recent Bloomberg report, the national unemployment rate is not expected to return to a "safe" six percent until 2015. Experts believe that is a rebound of the real estate market is dependent on jobs. Government incentives might be required to assist in the recovery, which could help young professionals.
Reimagining the Shoreline
However, while experts in real estate and realtor marketing foresee little long-term impact on property values, changes in zoning and urban-planning regulations, like those being discussed by New York Gov. Andrew Cuomo, could change the market long-term for waterfront housing. According to the New York Times, some real estate professionals in New York City, in fact, were reporting decreased interest in waterfront property. High-end brokers have said that, especially in flooded areas like Battery Park City, appointments were harder to line up, and clients have begun to rethink long-term property purchases. One broker reported the scrubbing of a $1 million, year round rental in the Hamptons, after the buyer decided she wanted property further inland.
Officials also believe that the impact of the storm could affect the way future homes are built and dissuade people from rebuilding directly on the ocean. Additionally, new properties might be outfitted with safety measures that can protect against extreme weather like Sandy's.
Christy Smith-Sloman is a staff writer for The New Jersey Cooperator and other publications.