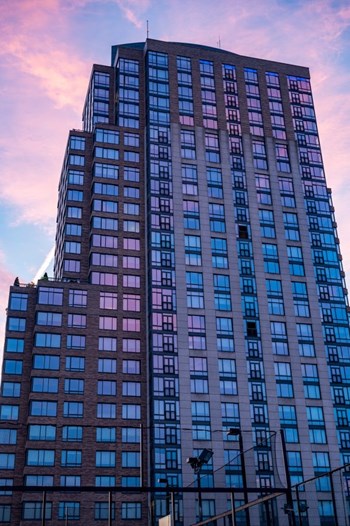 Amid the pressure of an overheated real estate market and possible looming recession, some co-op and condo properties are looking to stand out in today's landscape. One strategy some are embracing is rebranding; casting a new light on who they are, and by extension who might be interested in buying into their communities.
Why?
There are many reasons for a rebranding. It might be as simple as reintroducing a property after a major physical overhaul, like the 'reveal' on a makeover show, or it might be a way to distance a community from a previous connection to a developer or sponsor.
"With the onslaught of new developments to the market, some buildings are looking for ways to make themselves appear 'new' again," says Elise Rosemarin, a senior vice president with AKAM management in New York. "Boards and owners at some properties might feel like they are not trading at the level their neighbors are, and are interested in finding out why." Rebranding may provide an insight - and ultimately a solution - to that problem. "We offer our clients an exploratory experience and work with boards and committees who have come to the decision that it's time to update their building's appeal from a marketing perspective."
What's Involved?
Like nearly every other major undertaking in a multifamily community, the complexity and cost of a rebrand "depends on the size of the project," explains Rosemarin. "There could be a lot of moving parts, or it can be minimal. Some of our clients are looking to rebrand completely, including a new name, which involves a new logo, brand identity, brand guidelines, trademark, color scheme, signage, and more. Other clients are looking to rebrand solely for market position. This can be accomplished with the creation of a website or minor aesthetic updates."
Two Cases
Rico Pasamba is a general manager with FirstService Residential, and a previous manager of Briarcliff Owners Inc, is a 312-unit, 30-story high rise cooperative in Cliffside Park New Jersey. Built in 1975 as a rental, the building was converted to cooperative ownership in 1984. "Briarcliff undertook a major three-story lobby, amenity, and facade renovation project at a cost of $4.5 million," Pasamba says. "Along with the renovation and after thoughtful consideration, the board initiated a marketing initiative to rebrand the building. The board engaged a marketing agency for the purpose of helping transform their image and identity into a modern, luxury cooperative. The building was rebranded from Briarcliff Owners Inc. to Apogee, which by definition means, 'the highest point in the development of something, its climax or culmination.'"
"Rebranding was at the heart of their marketing initiative," Pasamba continues. "The board engaged a real estate public relations firm that specialized in promoting the Gold Coast region, and to create awareness in the real estate market of Apogee. They created a new website and brochures, procured articles in newspaper, magazines, and other vehicles, and established an online and social media presence."
By all accounts, Apogee's efforts toward repositioning their community were successful. "The renovation, rebranding, and marketing efforts enhanced and repositioned the building among other coveted high-rise properties around the Gold Coast region, and a rise in its share value was realized," says Pasamba.
Another example of rebranding - for very different reasons - is The Tower at City Place in White Plains, New York. Built and managed by the Trump Organization, the condo building was originally called Trump Tower City Center, and had carried the Trump name and logo since its construction in 2005. According to board president Anthony Schembri, even before the building's namesake ran for office and was elected in 2016, "There were always individuals who wanted Trump's name removed." Post-election, the sentiment was more pronounced. "Folks wanted the building to be apolitical," Schembri says, "so as not to impact market value."
By January 2021, explains Schembri, the number of owners with concerns and/or opinions on rebranding had grown significantly. "We'd had monthly open board meetings on Zoom since the pandemic," he says, "and it became obvious that there was a large number of owners who were concerned about the building name. Enough owners engaged in this conversation that as a board, we decided to do a survey to determine whether we had the momentum to do anything about it. If the change happened, we wanted it to be led by unit owners, not the board."
Resident participation in the survey was extraordinarily high, and the result was clearly in favor of a new name. So the board began taking steps to change the building's name, and by extension its management. (It should be noted that Schembri says the board and owners never had a problem with Trump Organization management - that change was due simply to the fact that the Trump Organization does not manage buildings that don't carry the Trump name.) After a period of discussion and more input from unit owners, the community settled on The Tower at City Place, and all signage, logos, and other related materials were updated to reflect the new moniker.
Regardless of the reason a building or community is contemplating a new identity, it's important to remember that a true rebranding is different from simply changing a building's legal name. The two actions require different levels of approval from unit owners, may require different legal and administrative considerations, and may have different financial implications. As with a large scale capital project or other major undertaking, the advice of legal counsel and other knowledgeable professionals is key to achieving a successful outcome.