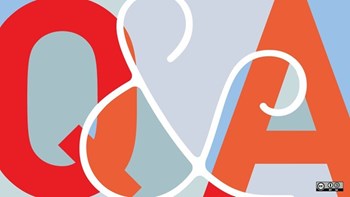 Q. We have a board consisting of five (5) members. Our election is coming up and we have three (3) new members running along with the five (5) incumbent directors. We'd like to vote for two (2) of the new members and three of the incumbent directors, will this be defeating the purpose of getting two (2) new people elected? Or should we vote for just the two (2) new members?

A. "Thank you for your question regarding voting in elections at your community association," says attorney Stephanie Wiegand of the firm of Griffin Alexander, P.C., based in Randolph. "First, I will note that it is usually a unique situation to have all of the seats on a board up for re-election at one time. This usually only occurs if an association has had all of its board members vacate at once or has not held a successful election in several years and so all of the board members' terms have expired. In the latter instance, the board members will then have to reorganize and establish staggered terms in accordance with the association's governing documents.
"Regardless, when it comes to an election within an association, so long as you are a member in good standing, you may vote however you see fit. However, I understand your concern. You would like to ensure that two (2) of the new members are voted onto the board along with three (3) of the incumbent members. From a practical standpoint, there is no way for you to ensure this will occur because every member is free to vote however he chooses. I believe your concern is that you think that many members will simply vote for all five (5) incumbent members because they have previously served on the board. Thus, if you vote for the two (2) new members and three (3) of the incumbent members, you will be adding votes to the incumbent members, who may end up beating out the new members for positions on the board.
"It is important to remember that members may choose to vote however they see fit. A member may vote for five (5) individuals to fill all five (5) open seats, or he may vote for less than five (5) individuals, or he may not vote at all and only have his ballot be counted towards quorum. Therefore, it is improbable to guess how many votes each incumbent or new member may receive. Further, it is improbable to guess the best way, strategically, to cast your vote. Lastly, there is new amended New Jersey legislation (commonly known as the Radburn Act) that requires community associations to list candidates for the board on a ballot in alphabetical order by last name. The association may not indicate on the ballot who is an incumbent and who is a new candidate for the board.
"Therefore, I always recommend that members vote for the individuals they feel would best serve the community's interests. Further, even if you do not wish to vote for any individuals, I highly encourage all members to sign and return a blank ballot or proxy so that their vote may be counted towards quorum so that an election may be held."