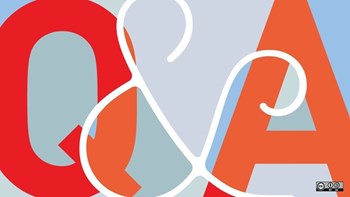 Q. There is an owner below who keeps pounding on the ceiling in the middle of the night until all hours of the morning. It's seems like a two-by-four wooden plank is used to make this noise. The condo association had security go to the apartment several times, but the security was only laughed at by the owner and nothing else could be done.

The police were then called in. They noted that the popcorn-type ceiling was pounded out, which means that there was a great deal of pounding with some kind of object. However the police said they could not do anything because there was no threat of harm to anyone. No firearms or anything like that were found.
Neighbors who are kept awake all night and have to work the next day are at a loss of what to do next. Perhaps you could help.
A. "The neighbors have options," says attorney Henry C. Walentowicz of the Clifton, New Jersey-based firm Celentano, Stadtmauer & Walentowicz, LLP. "They should file municipal harassment complaints with the local municipal clerk. The provisions of same prohibit any conduct or repeated acts with purpose to alarm or annoy another person. If all of the neighbors testify as to the noises, and perhaps subpoena the investigating officers to testify as to the pounded out ceiling, the offending owner would probably be convicted of harassment, a disorderly persons offense. That conviction would subject the owner to various criminal penalties.
"In addition, N.J.S.A. 46:8B-14 gives the condo association, through the board, the duty to adopt rules and to impose fines. The governing documents will generally contain language forbidding conduct which is an annoyance or nuisance to other residents. The bylaws usually have a paragraph which permits the association to bring an action against a unit owner touching upon the health, safety or general welfare of the unit owners. If, as it seems to be in this case, the association refuses to take the matter seriously, the complaining neighbors need to make a greater effort to force the association to take action (such as appearing at a board meeting, writing letters, sending recordings of the noises).
"Finally, every association must provide an alternative dispute resolution procedure for issues between individual unit owners. The complaining owners should avail themselves of that mechanism. Such an independent forum can be used to force the parties to negotiate their differences."