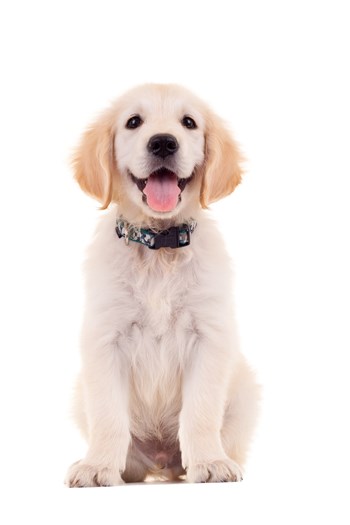 Q. When I bought my house five years ago, I signed the HOA documents which forbade dogs over 50 pounds. Unfortunately, we forgot what we had signed. When my son started online school because of the pandemic, the new reality was very hard for him, and for this reason we added a golden retriever puppy to the family. The puppy has been growing, and today weighs 85 pounds. The HOA has informed me that the dog is not allowed, but my son loves his dog too much, like us, and we cannot even think about the possibility of getting rid of him since he is part of our family. Is there anything I can do about it?

A. "When you purchase a home in an association, you become a member of the association and are subject to the association's rules and restrictions," says Jessica Baker, Esq., attorney with the Princeton office of Hill Wallack LLP. "It is common for an association's governing documents to contain restrictions regarding pets or to allow an association's board to enact reasonable restrictions regarding pets. Some associations may limit the number of pets you can have—for example, limiting the number of dogs to two (2) per unit—or the type of pet, such as allowing cats and dogs but prohibiting other non-domestic animals or livestock. Further, an association's governing documents may even contain a size limit for pets, like your association's 50-pound weight limit. Assuming the restriction is in the governing documents or rules and regulations, the association may have the authority to enforce the restriction and require that you remove the pet from your home.
"You do have a few options. You can request to meet with the board or participate in alternative dispute resolution to ask for an exception to the restriction. However, granting an exception would be in the board's discretion, and the board may have several reasons for not permitting the 85-pound dog, such as not wanting to set a precedent for other residents that want to have large dogs. If you were planning on moving or are searching for a new home for the pet, the association may be willing to temporarily permit the dog.
"Restrictions like this are not written in stone and, in some circumstances, can be changed. You can reach out to your neighbors to see if other residents would like to change this rule to allow large dogs. The members may bring their desire to change this restriction to the board. Be aware that this change may require a vote of the members, depending on the document the restriction is found in.
"Finally, it is important to note that your dog appears to be a pet and not a service dog or an emotional support animal, which is an important distinction and would alter this analysis."