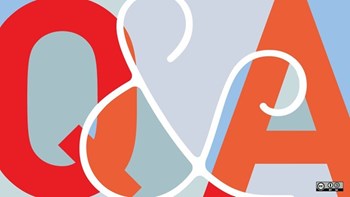 Q
I live in a 51-unit condo complex in Essex County, New Jersey. The association is attempting to get a loan for needed repairs of at least $200,000, however three attempts were denied due to a delinquency in condo dues totaling $35,000. There are no added amenities where I reside just an assigned parking space, in which the board is refusing to suspend the space and administer a towing procedure for those delinquent homeowners (3 are in collections and 5 have liens). Can I withhold my payment until the board takes strong action against these homeowners? Enough has not been done to collect outstanding debt and this assessment would cause a hardship on me as well. I also requested to view a sample spreadsheet of the collection payments with the names omitted, of course. I believe I had the legal right to request this. We were just assessed 12/2011, due to the winter storms. It appears that for 2012 we will be asked to contribute another assessment, and the bank loan does not look promising. What action can I and other residents take?
—Looking for Relief
A
"Condominium unit owners may not withhold payment of association fees because of dissatisfaction with the level of maintenance, association operations, board policy, or otherwise," explains Judith Fallat, an attorney in Denville. "The New Jersey Condominium Act specifically provides, in pertinent part, at N.J.S.A. 46:8B-17 that: A unit owner shall, by acceptance of title, be conclusively presumed to have agreed to pay his proportionate share of common expenses accruing while he is the owner of a unit.
"This obligation to pay assessments is recognized as unconditional. See Glen v. June, 344 N.J. Super. 371, 376-377 (App Div 2001), citing Holbert v. Great Gorge Village, 281 N.J. Super. 222, 226 (Ch Div. 1994). In addition, the unit deed under which someone purchases a condominium unit typically provides that the interest is purchased subject to the covenants and restrictions contained in the master deed. Most association governing documents also contain language which states that the acceptance of a deed or conveyance of a unit shall constitute an agreement that the provisions of the master deed and bylaws will be complied with.
"Accordingly, the payment of assessments is a membership obligation imposed on unit owners by the association, and it is the board's affirmative duty to collect the common expenses and assessments from the unit owners together with any costs and expenses of collection thereof.
The New Jersey Condominium Act further provides at N.J.S.A. 46:8B-17 that: no unit owner may exempt himself from liability for his share of common expenses by waiver of the enjoyment of the right to use any of the common elements or by abandonment of his unit or otherwise."