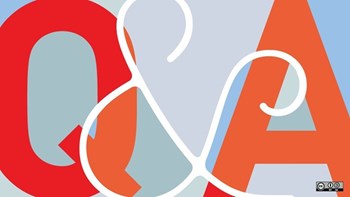 Q. I live in a 64-unit condominium. The board of directors is in a lawsuit for not following its fiduciary responsibilities. The treasurer resides out of state and has all maintenance payments sent to her monthly. She then is the ONLY person signing checks for all purchases, without other board members' knowledge. She INSISTS she is allowed to do this. So is it true? Can she do this?

—Sensing Something's Amiss
A. "You state that your condominium's board of directors is being sued for violation of their fiduciary responsibilities," says Anne Ward, an attorney with the Newark firm of Ehrlich, Petriello, Gudin & Plaza. "Apparently, the treasurer is the only officer signing checks for all of the association's purchases and does so without any oversight. To complicate the situation, the treasurer is living out of state. I am unsure if these facts are the basis of the lawsuit or if other acts or omissions are at issue as well. Whatever the basis to the suit, I presume that you are asking if the delegation of power to the treasurer is appropriate or legal.
"To begin, the New Jersey Condominium Law ('the Act'), N.J.S.A 46:8B-12.1 provides that the board of directors of a condominium is responsible for the administration of the association. N.J.S.A. 46:8B-13 requires the bylaws to set forth the condominium's form of administration. Section 46:8B-14 of the Act sets forth the duties of the association (which acts through its officers or governing board).
"That section provides that the association is responsible for: