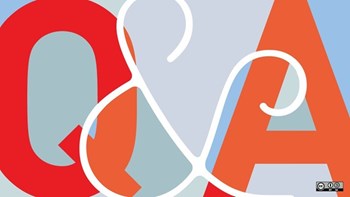 Q. I am a unit owner in a condominium association containing 189 units. We manage ourselves and wouldn't ever want to have a management company manage our property. However, the question has often been asked as to what happens when a management company takes over. Obviously, the care and upkeep is taken care of by management. What happens to the association articles and by-laws? Does the management company have authority over those? Can it now change the monthly assessment fee without the consent of the association members? In other words, what are the legal ramifications?

A. "The short answer is that there are no statutes governing the management of New Jersey condominiums," says an attorney Wendell A. Smith, a partner at Greenbaum Rowe Smith & Davis, which has offices in Woodbridge and Roseland, New Jersey, "and that managing agents for New Jersey condominiums are not empowered to make governance decisions for the unit owners of a New Jersey condominium. A management company has no authority to amend the master deed, by-laws or articles of incorporation for a condominium. Similarly, it has no power to make common expense assessments. Parenthetically, however, there are limitations under the New Jersey Land Planned Estate Development Full Disclosure Act on the duration of management agreements executed during the period of developer control.
"In essence, a management company has no authority other than that which is delegated to it by its management agreement with the association. Generally, the scope of this agreement covers the administration of the financial affairs of the association and the maintenance and operation of the common elements of the condominium by the management company. It is not empowered to make policy decisions nor to impose assessments for common expenses. However, an association manager does play an important role in the collection of the delinquent common expense assessments in accordance with the guidelines set forth in the association's governing documents or the board's policy. For further information regarding the extent of a managing agent's duties, see the sample Management Agreement set forth in Appendix 34 of the 2016 edition of "New Jersey Condominium and Community Association Law" published by Gann Law Books.
"It should also be noted that some institutional lenders may require, or at the very least prefer, professional rather than self-management of the common elements and the association for any condominium seeking eligibility for permanent mortgage financing for the units therein. This can be important to condominium unit owners seeking to refinance or re-sell their units, especially when the financial markets are very tight or where the management and administration of the condominium is complex.
"Obviously, the services of a managing agent are accompanied by charges which can significantly increase the annual common expense assessments for the unit owners. Therefore, a condominium board must balance the advantages and disadvantages of professional management. Judgments must be made by the board as to whether there are any reasonable limitations that can be placed upon the scope of the management company's administrative and operational duties and obligations to minimize the fees. And obviously, the competence of the particular management company is an important factor to consider for New Jersey condominium associations. Under no circumstances, however, should a professional management company have the right to govern the condominium, nor to assess the unit owners for common expenses."