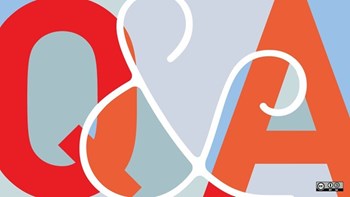 Q. I live in a condo association. Our master deed includes detailed and specific sections that list what items are included in a unit and further state that these items are the unit owner's responsibility to maintain, repair, or replace at their own expense. Two of these items are: (1) doors, door frames and hardware, and (2) Any mechanical or other system that exclusively serves the unit. In fact, we have a formal Dryer Vent Cleaning Resolution that correctly cites both of these master deed sections, stating that the dryer vent system is part of the unit and, therefore, is the owner's responsibility to clean, maintain, etc. In this situation, each unit owner must find their own contractor and pay them directly for their charge. Conversely, however, every four years or so, the association also repairs and/or repaints decks, columns, and all unit entrances including front doors. The contractor is paid from our maintenance fees. My overarching question is: Is it legal/proper to use our maintenance fees to maintain, repair, or replace something that is part of another unit? In other words, why should my maintenance fee be used to paint someone else's unit ? Management has told me it's so each homeowner can have their front door painted at the reduced group rate, and besides, what's the difference? An owner is essentially paying for it either way. Well, in my view there's thousands of dollars of maintenance fees to be saved and spent on other important association things if we simply follow the master deed. Additionally, notwithstanding that some front doors are exposed directly to the elements and need painting much more often than those doors that are protected from the elements and don't need painting even every four years, regardless of their good intentions, can a board pick and choose what master deed declarations it wants to abide by and which ones it doesn't'?

A. "The answer to this question lies in your association's master deed, which details which elements are unit elements and which are common elements," says Jessica Baker, Esq., attorney with Hill Wallack based in Princeton.
"Each association's governing documents are unique, and we would need to review the documents to determine if the exterior door is a unit element (which the unit owner is responsible to maintain) or a common element (which the association is responsible to maintain). It is also possible that the exterior doors may be considered a limited common element.
"When reviewing the documents, it will be important to see if there is a distinction between interior doors and doors leading to the exterior, which may be addressed differently. Without reviewing the documents, we cannot determine if the exterior door is a unit element or common element.
"Whether the exterior door is a unit element or a common element is critical to determine who is responsible to pay for the maintenance of the door. The association is responsible for the maintenance of the common elements and funds raised through assessments should be used for the maintenance, repair, and replacement of the common elements. In contrast, each unit owner is responsible for the costs of maintaining their unit elements. There may be situations in which the association undertakes the repair of a unit element, but governing documents typically state that if the association performs repairs to a unit element, the cost of the repairs should be charged back to the individual unit owner. The charges for such repairs are separate from the assessments that all unit owners are obligated to pay. It is important to keep in mind that the association is bound by its governing documents and a change regarding which party is responsible to maintain an element would require an amendment to the governing documents.
"Again, it is critical to determine if the door to the exterior of the unit is a common element or a unit element. I suggest you bring your concerns to the board's attention, and if your concerns are not addressed, you may consider seeking the assistance of counsel to review the governing documents."