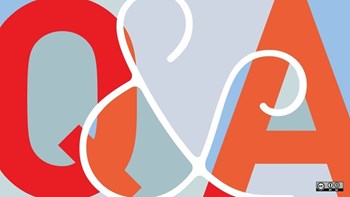 Q. Can a board change house rules without a vote? Our condo declaration states no pets in or on any property of the condominium without approval of the board in writing. The house rules were changed from no pets to pets allowed and two per unit by the board without a vote or meeting. Can this be done without having a vote?

A. "New Jersey condominium boards are mandated by state laws and regulations to act publicly in a transparent fashion, and a rule amendment must be adopted in an 'adequately noticed' meeting open to attendance by unit owners," states attorney Matthew Z. Earle of the Hackensack law firm Kates Nussman Rapone Ellis & Farhi, LLP.
"According to N.J.S.A. 46:8b-14, a condominium association, through its board, shall be responsible for acting to adopt, amend, repeal, distribute, and enforce house rules. Generally speaking, in order for a board to act (such as adopting or changing a rule) the proposed action must be approved by a majority of the board present at a board meeting wherein a quorum is present.
"In addition, the board action must be taken at an 'adequately noticed' meeting open to attendance by unit owners. N.J.S.A. 46:8B-13 of the New Jersey Condominium Act and N.J.A.C. 5:20-1.1 of the state regulations state that, with a few exceptions, all binding votes of the board must be taken at an 'adequately noticed' meeting open to attendance by unit owners. N.J.A.C. 5:20-1.2 states that 'adequate notice' means written notice, together with agenda, given at least 48 hours in advance of a board meeting by: (1) posting the notice prominently at a place in the community that is accessible at all times by owners (such as the lobby); (2) sending it to two newspapers (although it does not have to be published); and, (3) filing it with the person responsible for administering the affairs of the association (i.e. the secretary or property manager).
"Therefore, the only way for a New Jersey condominium board to change its rules and regulations is through a board vote at a properly noticed meeting open to attendance by unit owners wherein a quorum of the board attends and a majority approves the rule change. If the board were to attempt to change the rule without a meeting, then the attempted change would be invalid. However, curing the procedural failure may be as simple as ratifying the rule change in an open meeting.
"Boards that fail to abide by the procedures required by New Jersey law may be exposed to regulatory enforcement actions – including fines – issued by the New Jersey Department of Community Affairs and claims for breach of fiduciary duty.
"In addition, it is notable that the Condominium Act provides a mechanism where a majority vote of unit owners can change any rule imposed by the board. In order to successfully change a rule, an adequate number of unit owners would have to petition the board to call a special meeting of unit owners (or take appropriate court action to force a special meeting), and have a majority of unit owners vote to approve the change at the special meeting."