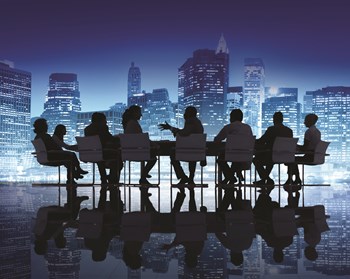 In the 1940s comedy, Mr. Blandings Builds His Dream House,a wealthy ad executive played by Cary Grant hires a famous bridge and tunnel engineer to look over his new house in the country; as it turns out, the "dream house" is more trouble than it was worth—but that's just Hollywood. To buy a condo or townhome, you might not have to go to the extreme of a Hollywood movie, but it's become de rigueur to get a professional's advice before the papers are signed and the sale finalized, to make sure the property is structurally sound and free of unseen problems that would likely cause you headaches after the ink dries.
Enter the professional home inspector. In the late '70s and '80s home inspection emerged as a new profession, and nowadays, getting a professional home inspection is a must, not only for buyers who want to make intelligent decisions, but also for an increasing number of sellers.
Inspect To Protect
In New Jersey, home inspectors are licensed by the Home Inspector advisory committee. According to the New Jersey State Board of Professional Engineers and Land Surveyors—the advisory committee's parent body—new home inspectors must have spent a year in training as "associate home inspectors," and must have done 250 inspections under the supervision of a full-fledged inspector. The rules allow for longtime home inspectors to be "grandfathered" in.
According to the American Society of Home Inspectors (ASHI), while home inspectors can come from any professional background, the organization's Web site (www.ashi.com) says that past experience in engineering, architecture or construction is a plus for inspectors, as well as good communication skills, good computer skills, and familiarity with real estate practices and building codes.
How do you find a home inspector? Through referrals from real estate agents, friends and attorneys, through the Yellow Pages, and, increasingly, online. "I get most of my business through the Internet," says Frank Tiedeken of Engineering Inspection Service in Wall.
You can search the Yellow Pages or go to www.ashi.com for a New Jersey home inspector by zip code, state and/or metro area. The site lists 33 home inspectors who are active in the northern half of the state, and 13 in the southern half—and almost all of them with their own Web sites.
Inspection Ins and Outs
When a home inspection is underway, it's a good idea for the person commissioning the inspection—usually the buyer—to be present. The seller doesn't have to be present, just someone to let the buyer and the inspector in and to give them access. Indeed, many inspectors advise strongly against having the seller on the premises during a buyer's inspection, because it might make both parties uncomfortable or create unnecessary conflict.
Still, says Tiedeken, "I've done some with both the buyer and the seller present."
The Checklist
Among the items in a home that an inspector will look at are the heating system, interior plumbing and electrical systems, insulation and electrical fixtures, major appliances, water pressure and temperature, walls, ceilings, floors, windows, doors, air conditioning, drainage systems, and roofs. Special concerns include any evidence of leaks, water damage, structural problems—such as cracks in a wall that may not be that apparent to the untrained eye. Some inspectors will also check for things like termite damage and mold contamination, though for liability reasons that's often left for professional inspectors specializing in insect or mold problems.
To get an closer look at some of the items a home inspector checks, Ray Ramos of Bloomfield Home Inspection in Bloomfield tells us: "We go through the kitchen and check out the hot and cold water, faucets, toilet fixtures to make sure they're installed properly, turn on the water to make sure the water pressure is [adequate], go through appliances like dishwashers to make sure the plumbing is installed properly, check for seals around refrigerators—in co-ops and condos people sometime leave refrigerators behind—to make sure they're not leaking air, and we look at gas stoves to make sure the pilot lights are lit."
Even though a sale property may be a condo or co-op in a multiple-family hi-rise building, Ramos says he goes outside during an inspection and examines the grounds to make sure the foundation is solid, looks at how the building's air conditioning units are installed, follows the building's electrical circuits, and also goes to look at the roof, "especially if the unit in question is on the top floor." After all, nobody likes a leak from their ceiling into their living room, he says.
Sometimes in the course of an inspection, Tiedeken adds, "We find issues that need to be addressed by the condo association, as opposed to the individual owners, since in a condo, you're basically responsible from the walls inward." Among these association issues are roofing problems, siding problems, and exterior grading issues. "We include this information so that whoever is responsible can correct it," says Tiedeken.
No matter what they find in their inspections, today's home inspectors don't merely go around taking notes on a clipboard, as they might have done in the 1980s. Nowadays, many use high-tech tools such as digital cameras, which allow them to show—not just tell—their clients about conditions in the unit
The cost of home inspections can vary, according to Lisa Gunggoll—a spokeswoman for the ASHI—but generally start at around $200. Tiedeken breaks it down for his company: "For a condo-or co-op, it would cost about $400 with a radon test and a termite test—without those, it's about $325." Generally speaking, a condo or co-op inspection can take about an hour and a half to two hours, somewhat shorter than what would be required for a single-family home.
Signs of Trouble
So what do inspectors look for as they poke around in your future kitchen or basement? Outside of normal wear and tear, there are certain "red flags" that will tell the home inspector that serious problems are afoot. These can include rust and corrosion of heating and cooling equipment, out-of-plumb walls (which are not perpendicular to the ground or the floor), sagging floors, evidence of termites or other wood-boring insects, and water infiltration, which can lead to serious structural damage, as well as the scourge of mold contamination.
Other possible red flags include objects left leaning suspiciously against a wall, (possibly put there to hide something), fresh paint in localized areas or other signs of recent repairs, and rooms that are inaccessible or locked.
"I recently found a garage," says Tiedeken, "where someone had stacked furniture from the floor to the ceiling. I went outside and found that the same wall had termite damage. I suggested that he [the client] remove all the furniture, came back again to reinspect, and found more damage." The good news, he says, is that condos and co-ops are usually sturdily built and generally have fewer structural problems than many single-family houses.
If the seller withholds information, says Al Savastano of Heighwood Inspection Service in Sparta, "It's up to the buyer to make the claim, not the home inspector."
In more normal circumstances, when something amiss is discovered, the price is usually renegotiated between the buyer and the seller. "We don't re-price the property," says Tiedeken. "The buyer gets an estimate. Sometimes, the buyer tries to renegotiate."
Savastano adds that, "Generally, with old equipment that needs repair, the seller can say, 'Take it as it is,' but safety or structural issues fall into the seller's lap." And if the seller won't repair major structural or safety problems after an inspection, he adds, the buyer has the right to back out.
Bear in mind that no one compels a buyer (or seller, for that matter) to have a home inspection in the first place. Still, says Ramos, "it would be difficult for a buyer to go back and retrieve his or her money if his attorney advises him to get a home inspection and he waives that right."
Of course, home inspectors, like all of us, make their own mistakes once in awhile. That's why in New Jersey, all licensed home inspectors are required to carry $500,000 worth of "errors and omissions insurance" (which covers the inspector in the event he or she misses a problem with the property that turns out to be a problem) in addition to whatever general liability insurance they carry.
Sellers' Inspections
As we mentioned previously, a growing number of sellers are also commissioning home inspections. They use inspections to find out more about the conditions of units they want to sell before they put them on the market, and to thus be able to relate better with prospective buyers.
"More and more, I get calls from sellers," says Savastano. "They don't want to go to a sale with a lot of unknowns—they want to know about the house so they know what to tell the buyer. They want to be in a position of control—to decide what to repair and what not to repair, to command the price they want."
Clearly, a home inspection is something that can benefit the buyer and seller alike. It can tell a buyer whether the home he or she is considering moving into is structurally safe, whether there are other problems—including ones that aren't major enough to be covered by insurance but that could still cause headaches—and how much needed repairs might cost, either now or down the line. And it can give the seller time to prepare for showing the unit so he can put his best foot forward. In both cases, for buyers and sellers, it can ultimately give them peace of mind. Clearly, home inspectors and home inspections are here to stay.
Raanan Geberer is a freelance writer living in New York City.