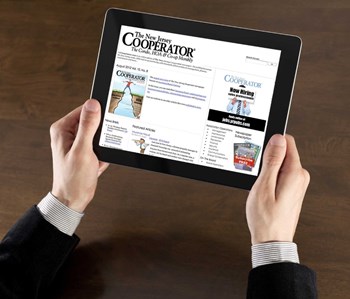 Few volunteer jobs are as big and involving as serving as a board member for a co-op or condo. In some cases, it means helping to run a multimillion-dollar corporation in one's spare time. It means managing the place one lives—along with a couple hundred neighbors. It means poring over contracts, examining budgets, and making decisions about high-priced capital projects.
It is an enormous undertaking for a seasoned veteran, let alone a novice. That's why a little bit of education can go a very long way in helping volunteer board members find their way in the complicated world of co-op and condo management.
Learning on the Fly
While there is no legal requirement regarding the education of co-op or condo boards, it is certainly not a bad idea for a newly elected member to try and gain a better understanding of the ins and outs of the management process and what it takes to keep the community in good shape, no matter how much experience the person has in the business or volunteer world.
"We encourage all of our board members to self-educate," says Tom Chilenski, CMCA, president of Cedarcrest Property Management in Fairfield. As managers, Chilenski and his team try to provide as much information to board members as possible while keeping it easily digestible and accessible. "We provide them with web links and articles. The Community Associations Institute (CAI) is a great source for that. And they offer free online courses, to which we've directed our board members."
Whenever offering up information or educational materials, it is important to remember the kinds of time constraints that many board members face these days. "They just don't have the time or the energy to educate themselves in addition to what they're doing in their lives," says Chilenski.
Help is at Hand
There are a wide variety of classes and educational events offered for board members who wish to learn more to better serve their communities—many of them free of charge.
Of course, The New Jersey Cooperatoris an excellent—and free!—source of information on a wide variety of issues of concern to boards and residents, including law and legislation, energy conservation, insurance, and board operations, just to name a handful. The New Jersey Cooperator's Condo, Co-op & HOA Expo will return to the Meadowlands Expo Center in Secaucus on May 1, 2013 for the sixth consecutive year. Join us from 10 a.m. to 5 p.m. for a jam-packed day of networking, information and fun.
Like The New Jersey Cooperatoritself, admission to the Expo is free—but the information and educational opportunities offered within are invaluable. With 200 exhibitor booths, a full day of educational seminars for board members and owners, and advice booths staffed by industry professionals—all for free—the Expo is a one-stop educational bonanza for the region's residential real estate community. For more information on who is exhibiting at the show, to sign up as an exhibitor, or to register for the event, go to www.nj-expo.com.
The Manager's Role
In order to streamline the learning process as much as possible, Chilenski has his management teams "provide a lot of articles during meetings, on a lot of hot button topics," he says. "It's an ever-changing industry. Something is always evolving, and we let our board members know about those changes."
Turning to management can be an important option for new board members looking to learn the ropes and veteran board members interested in staying on top of new laws and innovations in the industry.
"Property managers are a valuable resource for advice, as well as their insurance agent, legal counsel and other service providers," says Lisa Hibbs, director of the New Jersey Chapter of the Community Associations Institute (CAI-NJ). Specifically, she suggests that board members look for service providers and vendors who have earned the CAI Educated Business Partner distinction. "These providers have a unique and valuable understanding of how community associations function and the role between property managers, association boards and their service providers."
Chilenski agrees that vendors and other service providers can be valuable sources of information. "At board meetings, accountants, attorneys and others will pass out their newsletters, which often include important information," he says. That information is usually specific to that particular field, helping board members stay on top of industry developments in legislation, finance and other areas that frequently impact residential properties.
Hibbs suggests that managers play an active role in educating their board members, an effort that can be bolstered by enhancing their own educational pursuits. CAI, she says, offers professional development courses for property managers as well as homeowners. "Property managers are encouraged to become part of their local IREM (Institute of Real Estate Management) and CAI chapters," Hibbs says. "These organizations provide information directly to the managers which can then be passed along to association boards."
Property managers also "can encourage board members to join CAI and also attend the Cooperator shows," says Hibbs. "There is a wealth of information and quality resources available to board members through these organizations."
Don't Skip Classes
Speaking of organizations, even beyond the educational opportunities that property managers and their firms can provide, there are a number of professional groups throughout New Jersey that can provide valuable training for new and experienced board members as well: CAI-NJ is probably the most suited to help board members learn.
Community Associations Institute (CAI-NJ): First and foremost, Hibbs suggests that board members investigate two key courses: "The Essentials Course," which is offered as a classroom course annually by CAI-NJ and then the Fundamentals of Community Volunteer Leadership, which is an online course available through CAI-NJ.
In addition, "the local chapters (of CAI) provide educational and training opportunities for association board members," says Hibbs. In 2013, the New Jersey chapter will launch its new Community Association Volunteer Leadership Committee, which will be comprised of association board members and will be charged in part with developing educational opportunities specific to boards. "Individuals must be a board member of the New Jersey chapter of CAI to serve on the committee," Hibbs explains, adding that she would be pleased to hear from anyone wishing to learn more about how they can participate in these new educational efforts.
New board members also should seek out books and manuals available to them, including CAI's 120-page guide The Board Member Tool Kit and The Homeowners Association Manual.And do not for a minute think that is the end of the publications roster for CAI. Their press section currently has 104 titles on its publication list, dealing with every aspect of community associations. And if board members want to do a little window shopping before buying, "the New Jersey chapter provides samples of some of the publications at our seminars and at our annual conference and expo," says Hibbs.
For longer serving board members who have already learned the basics but who wish to keep abreast of industry changes, Hibbs says that CAI and its chapters also offer "education opportunities for association board members at their annual conferences as well as at seminars throughout the year." In addition, CAI-NJ offers four seminars throughout the year on a variety of topics. These go hand-in-hand with CAI Press publications, which cover topics such as reserve studies, community association leadership, conflicts of interest and community association law.
"The periodicals and websites of CAI and its local chapters," says Hibbs, "provide up-to-date information on new laws, codes, et cetera. This information is often the subject of the chapter seminars and is sometimes offered by the chapters' business partners by way of webinars and seminars hosted independently of the chapter. Often, the programs are offered at little or no cost to board members."
The New Jersey Property Owners Association (POA) also offers a broad variety of courses that could benefit both neophyte and seasoned board members, according to POA President Cindy Raskind. "The most important thing is for board members and managers to be on top of the laws," says Raskind. To that end, POA offers courses on always evolving issues such as lead paint. In addition, their website provides articles and information on issues such as energy savings and lending standards. "POA is very big on educating," says Raskind, "and we are always trying to get input from members on what they are interested in."
Turning to professional organizations such as CAI and POA is highly encouraged by property managers such as Chilenski. "Quite a few of our board members are members of CAI," Chilenski says. "They get the newsletters and updates. We do encourage memberships in organizations like CAI. It can only benefit our board members and the organization as a whole."
The Buddy System
As helpful as all of the professional resources are to new board members, perhaps one of the best options for learning more about a building or association is to simply talk to those individuals who have been there and done that. "Talk with veteran board members and learn from their experiences with that particular common interest community," says Hibbs.
The idea of mentoring is not always a popular one given the time limitations that all board members seem to face, but it all depends on the men and women involved. Chilenski cites one board member in particular who eagerly takes new members under his wing and shares his insights and experiences. "It really comes down to the individual," says Chilenski. "If they have the time and inclination to mentor, we welcome that. Any advice the new board member can get is helpful and appreciated."
Turning to board members in other associations is another option, says Hibbs. "Board members should develop relationships with other associations' board members. In many cases, these individuals have faced similar challenges and may be able to offer helpful suggestions."
Education Pays
No matter how they find the information or who they turn to for training, educating oneself in how a building or association functions and flourishes benefits everyone involved. "It usually makes their (the board member's) job easier and they are able to make better decisions for themselves and their community," says Chilenski.
Learning to take the reins of a multimillion dollar housing community or even a 16-unit townhouse community can be intimidating and stressful, even for successful businessmen and women who are used to the pressures of the working world. Co-op and condo boards are not only charged with protecting the business interests of the property but also with ensuring that people's homes—the most important possession they likely will ever have—are cared for and protected.
It can feel overwhelming, but that is where a sound education comes into play. Whether it's taking advantage of a seminar and attending with a property manager or going solo to a workshop or just learning to ask questions at the right time and of the right people, there are myriad opportunities to fill those knowledge gaps. All of it will help make the board experience better and allow board members to fulfill their duties with confidence.
Liz Lent is a freelance writer and a frequent contributor to The New Jersey Cooperator.