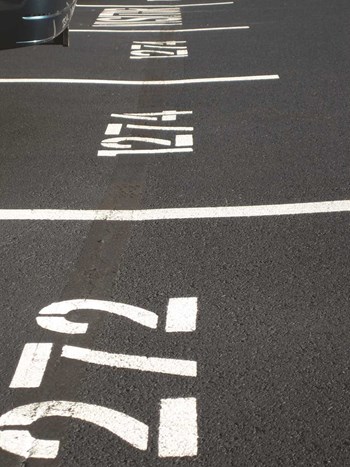 On any given night, you will find hoards of people swarming the densely populated cities and townships in New Jersey in hopes of getting a good parking spot—or any parking spot for that matter. Between tourists and locals buzzing about the Jersey Shore trying to find a spot by the boardwalks in the summer, and patrons circling madly around the vicinity of the bars, art galleries and restaurants in Hoboken, frustration caused by lack of parking is apparent.
Parking is a big deal in the the Garden State. Not only is it limited, but it's incredibly expensive to boot. There is a silver lining to all these parking woes, however: New Jersey condo dwellers are exempt from sales tax for parking in their residential garages.
According to the tax rules, "For parking facilities that provide both residential and non-residential parking, the operator and parking vendor must keep a record of the sale including the name of the resident, the residential address of the resident, and the amount of the sale in order to substantiate that the sale is for residential parking."
The tax rules also provide that "parking charges paid to a homeowners' association are not subject to sales tax provided that the parking facility is owned or leased and operated by the association, the association is comprised solely of owners and residents of the residential dwelling units, and the parking charges are paid by members of the association."
Given the hot commodity that parking spaces represent in these parts of New Jersey, it's not surprising that many co-op and condo buildings operate their own parking facilities, both as an amenity for residents, and as a source of revenue.